Business Services
Our concierge level service and competitive rates ensure you can spend your time on what matters most—your mission. Use the buttons below to help navigate this page:
Choose a Partner, Not a Bank

Notre Dame Federal Credit Union (Notre Dame FCU) offers a comprehensive set of convenient business services and payment solutions to provide you with flexible, easy-to-use tools for your business or non-profit account.

We Answer To You

When you become a Member of Notre Dame FCU, you also become an Owner of the credit union. For that reason, we will always protect your best interests.

If you require a solution that is not listed, we will research it, consider it and oftentimes implement it.

Get Started

Our Mission to Serve You

We believe that by providing our Owners with access to a full array of financial resources, combined with honest advice and education, we can provide them with financial empowerment to enrich their lives and contribute to the betterment of the communities we serve.

Learn More
I believe so much in the credit union and I really wanted to be a part of that.
Connie Simon, HVAC Masters,
Member-Owner Since 2021
I would recommend Notre Dame FCU because it has been so wonderful working with them
Fr. James Aboyi,
St. Benedicts Parish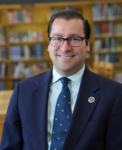 When we have a desire or dream for our students, we are quick to turn to Notre Dame FCU who is always ready to assist us.
Jacob Knazur, Andrean High School,
Member Owner Since 2020
Bank the way you like, from anywhere. With online and mobile access in the palm of your hand, along with over 30,000 surcharge-free ATMs and over 4,000 shared branch locations, we go where you go.
Business Online Banking

We put the power back in your hands with:
• 24/7 access to your accounts
• Separate logins for each user
• Free Business Bill Pay
• Access to all transaction activity
• Search transactions by date and type
• Check images available for review
And more!

Business Checking

Move your business or non-profit forward with flexible financial tools and dedicated support. Plus, earn up to 4.75% APY with an Ultimate Business Checking account!

Learn More

Business Banking App

Download our Notre Dame FCU Biz Mobile for convenient Business Banking!

Remote Deposit Check Scanner

Spend less time depositing checks and more time focusing on your own needs. With Remote Deposit, you can make multiple deposits straight from your office.

Card Valet

The Card Valet mobile app allows members to activate and deactivate their debit and credit cards in real time from their mobile phones.

Learn More
Issue Payments with Added Protection
ACH Origination

Notre Dame FCU has implemented an ACH Client platform that allows our Business Owners to originate their own ACH transactions, while offering same-day ACH for your convenience.

By enrolling in ACH, you can pay bills, receive tithes, gather donations, and even collect rent.

Get Started

BizWatch for ACH

Biz Watch for ACH is an online tool to help prevent unauthorized transactions from submitting to your operating account. With BizWatch you can:

Automatically block all ACH debits
Block debits over a certain dollar amount
Allow ACH debits from an approved list of merchants

Get Started

Positive Pay

Positive Pay helps protect your account from fraud by giving you the ability to review checks before they clear.

This valuable fraud prevention tool can stop fraudulent checks from clearing and ensures that all checks clearing your account have been authorized.

Get Started
Payment Processing
Remote Deposit Check Scanner
Spend less time depositing checks and more time focusing on your own needs. With Remote Deposit, you can make multiple deposits straight from your office.
Vault Courier Service
If needed, Notre Dame Federal Credit Union can provide courier pick-up, bonded and secured.
Merchant Services
Get transparent quotes tailored to your business from multiple leading credit card processors.
Learn More
Protect Your Bottom Line
Don't settle for mediocre. Relatively small changes can make a difference for you and your business. We partner with you to find improvements that will have the biggest impact.
Business Services Business Loan Highlights
Ultimate Credit Line Combine the stability of a long-term credit facility and the flexibility of a revolving line of credit—ask us how you can save up to 4% on interest expenses.*
5, 7, and 10 Year Terms

Terms available with no annual renewal required!

Learn More

30-Year Amoritization

We make payments easy, offering you up to 30-Year Amoritization

Learn More

Fixed Rates Available

Save even more when you take advantage of our competitive rates.

View Rates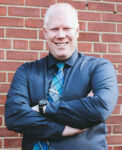 I truly feel that Notre Dame FCU is our partner. What a blessing it has been to our school community to work with them.
Mark Kirzider,
Principal of Marian High School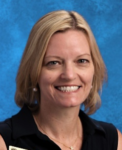 Notre Dame Federal Credit Union offered the perfect solution customized for our financial needs.
Margaret Colwell,
Finance Director, St. Bernadette's
I would consider Notre Dame Federal Credit Union a partner.
Paul Eddy, Sacred Heart Parish ND,
Member-Owner Since 1984
Conventional Commercial Real Estate Loan
Expand existing space, purchase new space, or refinance current space. Borrow what you need and take advantage of predictable monthly payments.
5, 7, or 10 Year Terms

Up to 30-Year Amortization

Variable or Fixed Rates

Fixed payments include principal and interest

Owner-occupied loans

non-owner-occupied loans
Explore More Commercial Loan Options
Invest in the future growth of your business with a commercial loan. Together, we'll structure your loan, define your terms, then, disburse your funds quickly. Don't wait on bankers to give you their stamp of approval. Get the deal done fast with Notre Dame FCU.
Earn More For Your Business With a Business Credit Card
The no annual fee Notre Dame FCU Business Credit Card will provide an affordable, convenient and reliable option for everyday purchases with the added perk of rewards that will let you earn 1.5% back on every purchase. Redeem your points for cash back, gift cards, travel and more. Choose the rewards that work for you.
Paying with your Notre Dame FCU card has never been easier or safer.
With your mobile wallet, you can pay in-store, online, and even send and receive money with just a few taps. Click here to learn more and for a step-by-step video showing you how to set up your Mobile Wallet.
Move Your Mission Forward
When you have the tools you need to succeed, you can focus on your next opportunity.
Learn More about Mission-Focused Banking
Simply fill out a request for information and a Notre Dame FCU Business representative will contact you shortly.
"*" indicates required fields
APY is annual percentage yield. Earn an additional rate bonus of 0.25% if your aggregate balances across all your Ultimate Business Checking Accounts exceed $100,000.
Subject to credit approval. Cardmembers will earn a percentage of purchase amount ("% back"), which will be earned as points. Cardmembers earn 1.5% back: 1.5 points for every $1.00 spent on net purchases. Cash back can be redeemed in multiples of $100. 10,000 points = $100. Rewards are earned on purchases only; returns will be deducted from the calculation. If your account is closed, voluntarily or involuntarily, past due or over limit, you will forfeit all rewards.