Financing For Your Business
Invest in the future growth of your business with a commercial loan.
Unique and Innovative Loan Structures

We come to the table ready to address your needs with simple, easy-to-understand loan structures tailored to serve your business plan.

Up to 30-Year Amortization

Low monthly payments make repayment easy. Pay your loan down over time with the amortization that works for you.

Fast Decision-Making

Together, we'll structure your loan, define your terms, then, disburse your funds quickly. Don't wait on bankers to give you their stamp of approval. Get the deal done fast with Notre Dame FCU.
Where You Bank DOES Matter
At Notre Dame FCU, we are invested in your success. As a not-for-profit, we reinvest our earnings in our members and in our communities. With a variety of financing solutions—term loans, lines of credit, and revolving credit—we have the tools to help you succeed and a mission that focuses on empowering the businesses in our community.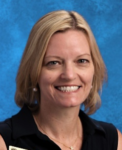 Notre Dame FCU offered the perfect solution customized for our financial needs. We were able to optimize cash management and gain efficiencies in our daily operations.
MARGARET COLWELL,
Finance Director, St. Bernadette Roman Catholic Parish
I would consider Notre Dame Federal Credit Union a Partner.
PAUL EDDY,
Member-Owner Since 1984, Sacred Heart Parish, Notre Dame
Invest in Your Business
No one offers more innovative, money-saving, business loan products than we do. No one!
Learn More About Business Loans
Simply fill out a request for information and a Notre Dame FCU commercial lender will contact you shortly.
"*" indicates required fields
*Ultimate Credit Line is a commercial loan product. Maximum rate is 18%. Rate and fees will vary based upon several credit factors. Please contact a credit union representative for further details.