Get More For Your Business

Powerful online tools and personalized banking services in one convenient place. Borrow, invest and grow with a name you trust.

Ways to Bank

Open an Account

When joining a credit union, every member receives a Share Savings Account. This account represents your ownership in the credit union.

Call our Business Services Team at 574-400-4750 or visit any one of our branches to open an account today.

Become a Member

Bundle & Save

No monthly maintenance fee when you have a Notre Dame FCU loan, a deposit account or maintain a $400 balance.
Tools for Saving
Business Share Savings Account

When you become a member-owner, you will open a Share Savings Account—this account represents your ownership in the credit union.

• Dividend-Bearing

• $5 Minimum to Open

• No Monthly Maintenance Fee

Learn More

Business Certificates

Earn our highest rates of return with long-term savings options. Flexible terms allow you to choose a timeframe that meets your goals.

• $500 minimum to open

• 1-120 month terms available

• Fixed rate for the term of the certificate

Learn More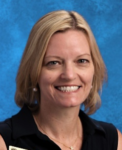 Notre Dame Federal Credit Union offered the perfect solution customized for our financial needs. We were able to optimize cash management and gain efficiencies in our daily operations.
MARGARET COLWELL,
Finance Director, St. Bernadette Roman Catholic Parish
Where You Bank DOES Matter
Unlike a traditional bank that is owned by stockholders, Notre Dame FCU is owned by members like you. As a not-for-profit, we reinvest our earnings in our members and in our communities. Last year, we gave nearly $2 million in cash back to our members and community organizations.
Looking For More?
When your business and personal accounts are all at the same place, it makes it easy to transfer funds, track your finances and monitor your investments.
Start Saving Today
We would like to accompany you on your walk to success, so you can continue to focus on your mission—while we focus on your fiscal ability to support that mission.
Still Have Questions?
Simply fill out a request for information and a Notre Dame FCU business representative will contact you shortly.
"*" indicates required fields