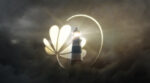 Discover the Credit Union Difference
No fine print and no gimmicks—our profits are reinvested in saving you money and giving back to the communities where you live, work and play. We invite you to become a member-owner today because Where You Bank DOES Matter. Become a member today and get $200 when you add direct deposit to your checking account!
Get More
Great interest rates, cash-back rewards, and other money saving-programs make it easy to earn, save and grow with Notre Dame FCU.
With over 4,000 shared branch locations and 30,000 surcharge-free ATMs, we provide checking access nationwide.
View locations
Additional Services
Available to you as a member of Notre Dame FCU.
Financial Physician

We recognize everyone's financial situation is unique. That's why we will provide you individualized services including budgeting, building credit and help planning for your future.

Schedule Your Checkup

Referral Bonuses

Refer a friend, family member or co-worker and you will BOTH get $50. Just send your friend or family member to NotreDameFCU.com/Refer and ask them to complete the short form. It's as easy as that!

Refer A Friend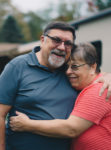 Don't let the hassle of moving your automated payments get in the way. Transfer recurring payments and direct deposits to your Notre Dame FCU accounts with the click of a button using ClickSWITCH. No complicated switch kits or wasting time contacting payees, just an easy process that does the work for you.
Learn More about Click Switch
What is the Credit Union Difference?

Unlike a bank, a credit union is a not-for-profit organization, typically centered around one organization, union, or company, and is cooperatively "owned" by members. Easy to qualify memberships.

Learn More

Am I eligible?

The basic rule of thumb for membership eligibility is based on where you live, work, worship, or attend school. We are proud to have over 1,000 affiliated organizations.

Affiliated Organizations

I'm Eligible, what's next?

All it takes is $5 to deposit into your new Share Savings account. That $5 represents your ownership share in Notre Dame FCU. Because you became a member, you also became an owner.

About Notre Dame FCU

We began on a sunny afternoon in May of 1941, during the course of a conversation at a small tavern off Notre Dame Avenue.

Learn More
We are the first credit union in Indiana to earn the national Juntos Avanzamos distinction for our commitment to serving and empowering Hispanic and immigrant consumers—helping them navigate the U.S. financial system and providing safe, affordable and relevant financial services. Juntos Avanzamos credit unions employ bilingual, culturally-competent staff and leadership, and treat all of their members with respect, regardless of immigration status. It is our intention to ensure this group is being brought along on our journey to fulfill the Notre Dame FCU mission.
Learn More
Give Back
ELEVATE is a fundraising stewardship program that allows Member-Owners to direct funds to the non-profit organization of their choice.
Free Financial Checkup
Schedule and attend a free 30-minute financial checkup. Then select a Non-Profit organization to receive a $150 donation on your behalf!*
Schedule Checkup
ELEVATE Auto Loan
Mention the ELEVATE program when opening a new auto loan and select a Non-profit organization receives rebate of 1% of total loan amount.†
Apply Now
ELEVATE Cards
When you open a new ELEVATE debit and/or credit card you can select your Non-Profit organization to receive 1% on every signature transaction you make.‡
Apply Now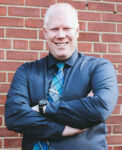 I wish we had more partners that prioritized collaboration in the same way that Notre Dame FCU does.
MARK KIRZEDER,
Principal of Marian High School
Notre Dame FCU was great. They were helpful and went beyond expectations.
KLEMENS,
Member-Owner since 2000
Knowledgeable, great to work with, and very efficient.
AMBER,
Member-Owner since 2011
Best Team in the biz hands down!!!
HILLARY,
Member-Owner since 2017
Become a Member
When you join Notre Dame FCU, you become a Member-Owner. Opening an account represents your personal ownership in the credit union. As a not-for-profit cooperative, we reinvest our profits in our members and in our communities.
Still have questions?
Simply fill out a request for information and a Notre Dame FCU representative will contact you shortly.
"*" indicates required fields
‡Offer Card or online form must be completed to receive offer. To receive the $200 direct deposit bonus, have your direct deposit of a minimum of $200 made to your Notre Dame FCU checking account. Your direct deposit needs to be an electronic deposit of your paycheck, pension, or government benefits (such as Social Security) from your employer or the government. Bonuses are considered interest and will be reported on IRS Form 1099-INT (or Form 1042-S, if applicable). Bonus will be awarded the first week of the month following 30 days of completing requirements. If the checking account is closed by the Member or Notre Dame FCU within six months after deposit bonus, we will deduct the bonus amount for that account at closing. All new memberships subject to normal policy outlined in membership agreement. Offer may change at any time.
§Subject to credit approval. Introductory rate can end early if you make a late payment. 0% introductory APR for the first twelve (12) months on balance transfers. After that, your APR will be PRIME +4.15%, +9.40%, +10.40%, or +12.40%; based on your creditworthiness. This APR will vary with the market based on the Prime Rate. Card-members will earn a percentage of purchase amount ("% back"), which will be earned as points. Card-members earn 1.5% back: 1.5 points for every $1.00 spent on net purchases. Cash back can be redeemed in multiples of $100. 10,000 points = $100. Rewards are earned on purchases only; returns will be deducted from the calculation. If your account is closed, voluntarily or involuntarily, past due or over limit, you will forfeit all rewards. ;$150 bonus will be awarded as 15,000 bonus points. To earn bonus points, qualifying transactions must be purchases within 60 days of card open date totaling $1,000. Balance transfers, refunds/reversals, fees, cash advances and ATM transactions do not qualify. Account must be open through the 60 day period to earn rewards. Bonus points will be awarded within 45 days of qualifying.
¶This offer is not valid in conjunction with any other offer. To qualify, new member must be at least 18 years old, and must open a checking account with a minimum $100 monthly direct deposit and a debit card, or open a credit card, HELOC, auto loan or mortgage. Member may not have existing Notre Dame Federal Credit Union accounts. Offer excludes Notre Dame FCU employees. $50/$50 will be credited to each qualified person's account the first day of the first month after account has been open 60 days. You will receive an IRS tax form 1099-INT for your cash incentive. All new memberships subject to normal policy outlined in membership agreement.