Change Lives With Every Transaction
ELEVATE makes it simple to raise funds for the organizations that matter to you.
ELEVATE

$150

Set up a 30-minute financial checkup with our team and we'll donate $150 to an eligible non-profit organization on your behalf.*

Schedule Appointment

ELEVATE Auto

Mention ELEVATE when you open a new auto loan and we'll donate 1% of the total loan amount to an eligible non-profit organization.†

Apply Now

ELEVATE Card

With the ELEVATE debit or credit card, the eligible non-profit of your choice will earn a 1% rebate on all signature transactions. With every dollar you spend, you can support a worthy organization.‡

Click to Apply
$404,000
Given back in 2022.


The ELEVATE program makes fundraising easy! When you use Notre Dame FCU as your financial institution, you can direct funds to the non-profit organization of your choice.
Frequently Asked Questions
Do you have questions about how Notre Dame FCU's ELEVATE program works? We've answered some of our most common questions below.
Is there any additional cost to the non-profit organizations or to Members?

No. There is no cost to any non-profit organization or Members. The products and services are identical to standard accounts. There are no additional fees and the rates are always the same as non-Elevate loans.

What if I do not see my non-profit of choice on your list?

Contact us and we will help your non-profit qualify by reaching out to them about becoming an approved Select Employee Group of Notre Dame FCU.

May I deduct the Elevate rebate from my income taxes as a charitable donation?

By using our Elevate program, you are authorizing Notre Dame FCU to send your rebate money directly to the non-profit organization on your behalf. Please consult your tax advisor on how to best include this on your income tax statement.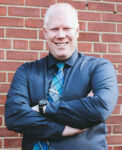 One of the most pleasing aspects of our new relationship is that I truly feel that Notre Dame FCU is our partner. What a blessing it has been to our school community to work with them.
MARK KIRZEDER,
Principal of Marian High School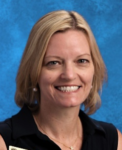 Notre Dame Federal Credit Union offered the perfect solution customized for our financial needs.
MARGARET COLWELL,
Finance Director St. Bernadette Roman Catholic Parish
ELEVATE Your Fundraising!
Giveback and change lives by doing what you already do.
Learn how ELEVATE can help your non-profit organization.
Simply fill out a request for information and an ELEVATE liaison will contact you shortly.
"*" indicates required fields
*Financial Checkup offer is available to new and existing members when scheduled through OnceHub. Upon completion of a 30-minute Financial Checkup, Member-Owner will select an eligible Elevate non-profit organization to receive $150 on their behalf. Limited to one (1) Financial Checkup per membership per 365-day period. Must be 18 years of age to be eligible to participate. Offer may change at any time.
†Maximum rebate of $500
‡Subject to credit approval. Cardmembers will earn 1% back on any non-PIN purchase made with a Notre Dame FCU SCRIP card. Rewards will be automatically donated to the specified non-profit of the cardmember's choice. Cardmember will be notified if non-profit does not qualify to receive rewards. Rewards are earned on purchases only; returns will be deducted from the calculation. If your account is closed, voluntarily or involuntarily, past due or over limit, you will forfeit all rewards.